KINUH PROJECT
Modern and exclusive nautical destination in Yucatan, that caters to visually stunning, waterfront-lifestyle enthusiasts. KINUH is the ideal destination for your investment located in the heart of the Yucatan coast, it covers an area of 97.31 acres and 4210 feet of breathtaking oceanfront beaches with pristine turquoise and emerald waters.

The superb array of services and amenities that KINUH offers, the respect and admiration to our people, the authenticity of its surrounding culture and atmosphere, makes it the best residential nautical destination in Yucatan. KINUH has recruited the most renowned professionals within the industry to create a luxurious destination that offers an unparalleled experience in the Yucatan coast.

THE ARCHITECTS
Mario Lazo Villarreal

Creator of concepts that bring harmony between architecture and nature that express a profound respect for the design.

Miguel Ángel González Vales

Renowned architect with 15 year experience, has developed very successful projects of different styles in Yucatan, Campeche and Quitana Roo.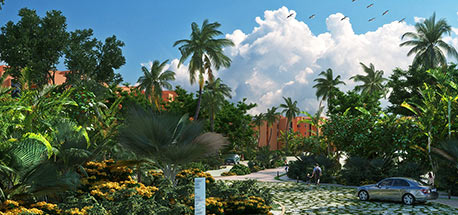 INFRASTRUCTURE
KINUH honors nature by incorporating its extensive and lush vegetation dimly lit in the evenings and nights, all throughout its roads of custom decorative roadways and stone.